Established in 2017 from a complex understanding of mechatronics engineering and downhill skateboarding.
Raith electric skateboards are the fastest and highest performing electric skateboards ever built. Assembled by hand, for your pure unadulterated pleasure.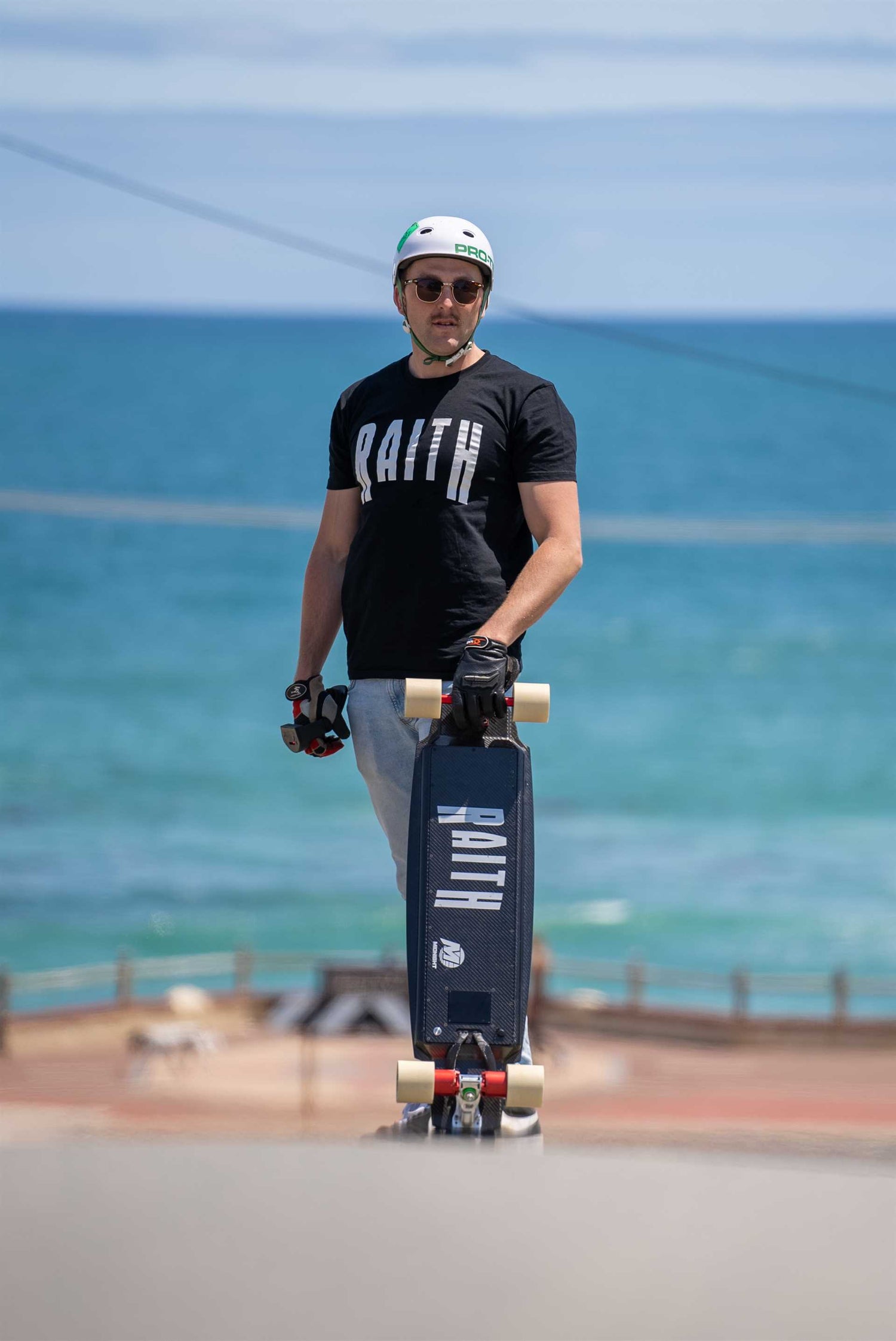 Raith Electric Skateboards was born in Perth, West Australia. Raith Skateboards founder is an avid downhill skateboarder and mechanical engineer.
Australian World Cup downhill race experience at Mt Panorama and a Mechanical Engineering degree from the University of Western Australia combined to bridge the gap between downhill skateboarding and electric skateboarding and create a new style of motor racing sport.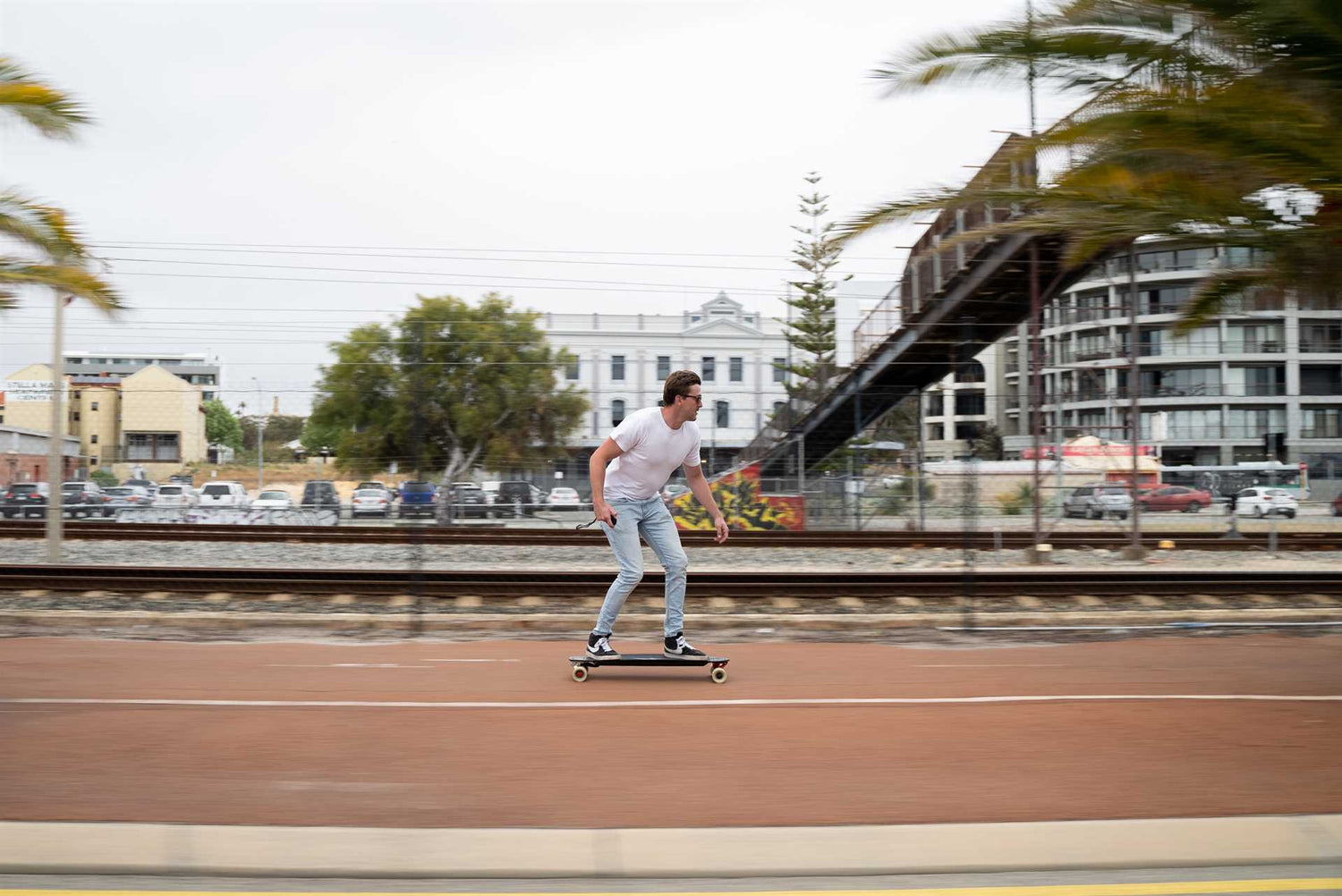 The electric boards on the market in 2017 were only capable of speeds around 40kmph, not really evolving much or living up to names or expectations.
Prototyping began in 2017 and five years were meticulously spent developing and designing what is now the fastest electric skateboard of all time.
Prototyped boards tested to unofficial World records of 107km/ph, 112km/ph and 117km/ph, and finally an official Guinness world record of 132.37km/ph
Raith electric skateboards are proudly Australian made and are assembled locally in Perth, Western Australia.